CLICK HERE FOR DRIVER INFORMATION FORM!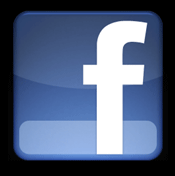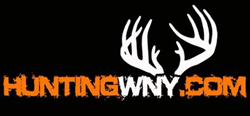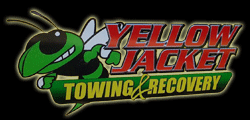 CLICK HERE FOR YELLOW JACKET FACEBOOK PAGE!


CLICK HERE FOR CARLEY COLLISION FACEBOOK PAGE!
Friday, August 22nd, 2014!!!!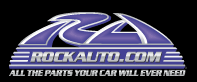 APRIL 25TH PRACTICE CANCELLED
Due to an unusually harsh winter, we will be forced to cancel our April 25th, 2014 practice. New clay has been added and we are currently working on getting the surface of the track ready. Please be patient as we are trying our best to provide you, the racer with the best surface possible. We will keep you posted with updates as they arise.
We would like to welcome and thank Garret Stephen and his company Bold Dimensions Custom Graphics for creating all our billboards for the season!
We would like to welcome Wayne Companies as an official sponsor of Freedom Speedway this season! You can check out their website at www.wayne-companies.com
FREEDOM SPEEDWAY WELCOMES ROD END SUPPLY AS A PRODUCT SPONSOR!
RESERVED PIT PARKING for 2014!
CONCRETE PADS $150.00 PER SEASON
CUT OFF DATE IS MAY 20 TO BE PAID IN FULL.
MAY 21ST ANY UNPAID SPOTS WILL BE OFFERED TO ANOTHER TEAM.
GRASS RESERVED SPOTS $25.00 PER SEASON AND WILL BE MARKED AND POLICED.
1ST MONEY WILL GET 1ST CHOICE...ETC.
NOTE: PLEASE.....
YOUR TOW RIG AND RACE CAR MUST FIT IN 1 SLOT WITHOUT BEING IN THE ROADWAY OTHERWISE YOU'RE PAYING FOR 2 SPOTS.
ALL SPOTS MUST BE APPROVED BY Freedom....WE MAY MAKE YOU MOVE YOUR SPOT IF YOUR RIG IS TOO LONG.
WE WILL BE LAYING OUT AND NUMBERING SPOTS.
CONTACT.....Troy at freedomspeedway@gmail.com
ONTARIO WINGLESS SPRINTS COMING TO FREEDOM SPEEDWAY JUNE 13
Ontario Topless Sprints Adds Big Events to 2014 Season Schedule With Visits to Big Diamond Raceway and Freedom Speedway
Craig Revelle – Finish Line Web Design
February 8, 2014
It was just over a week ago that the Ontario Topless Sprints announced their tentative 2014 race schedule. Today the growing series is very excited to add two more venues to their schedule as Big Diamond Raceway in Pottsville, Pennsylvania and Freedom Speedway in Delevan, New York both welcome the OTS for the first time in 2014.
The season will start at Crystal Speedway in Crystal, Michigan on Saturday, May 25th as the Michigan Traditional Sprints extends an invitation to the OTS club. The season will resume on Friday, June 13 at Freedom Speedway as the Ontario Topless Sprints make their inaugural appearance. On Saturday, June 14 the series continues on to South Buxton Raceway. The OTS club invites the MTS club along for the weekend swing. The series will then take an extended break, and will resume on Friday, August 8th at Big Diamond Raceway for their first look at the OTS. The series will then move to Lincoln Speedway in Abbottstown, Pennsylvania on Saturday, August 9th. The OTS will then return to South Buxton Raceway for their second and final event of the season for the OTS on Saturday, August 23rd before ending the season back at Crystal Speedway in Michigan for the Great Lakes Nationals on September 13th.
"We are proud of the schedule that we have in place for 2014", says Ken Bayliss. "There are some really exciting events this year that we feel that the racers and fans will really enjoy".
OTS does have some great marketing opportunities available at very affordable prices for the 2014 racing season. To get on board with this exciting form of racing, please contact Ken Bayliss at ken@ontariotoplesssprints.com.
Ontario Topless Sprints would like to thank Giant FM Classic Rock 91.7FM, Finish Line Web Design, Lou's Tire Service, Pit Stop Automotive, RCM Racing Equipment, Kear's Speed Shop, OC Shocks, Outerwears Performance Products, Wulff Pumps, Engler Machine & Tool, ST Sampson Transmission, Comfort Inn, Pro Style Flooring, BreatheClean Duct Cleaning, Tech Services Niagara, Weather Deck Niagara and Able Ready Mix for supporting OTS in 2013.
For more information on this exciting form of motorsports, please visit Ontario Topless Sprints on the web at www.ontariotoplesssprints.com. You will find information on the event including rules and our great sponsors and affiliates that are on board with us to date. You can also follow us on Facebook at www.facebook.com/otsracing.
SWEENEY RUSH LATE MODELS TO BE FEATURED WEEKLY ON FRIDAYS AT FREEDOM SPEEDWAY; NY TRACK REOPENING IN 2014
(By Mike Leone) FOR IMMEDIATE RELEASE
(Delevan, NY)...After a two-year hiatus, racing is returning to Freedom Speedway on Friday nights in 2014. Sweeney Chevrolet Buick GMC RUSH Dirt Late Model Series directors Vicki Emig and Mike Leone are thrilled to announce the western New York facility will be RUSH weekly-sanctioned! Freedom joins Potomac Speedway in Maryland and Winchester Speedway in Virginia as new tracks under the RUSH banner for 2014.

Crate Late Model racing isn't new to Freedom; in fact, Freedom was one of the original four speedways to host weekly racing when the class was introduced in the Northeast in 2007. "We've had a good relationship with Freedom over the years," expressed Emig. "Dan Hoffman was a visionary of the class when it first started and then years later Mike Lauterborn continued the concept. We're looking forward to now working with new promoter Troy Shuknecht under the RUSH Series. We also have to thank Ed Carley of nearby Freedom for helping make this possible."

The 1/3-mile oval located about 40 miles southeast of Buffalo will become the northernmost RUSH-sanctioned speedway and also the first in the Empire State. "There was a lot of interest and excitement from New York and Canadian racers about Freedom when we were setup at the Parts Peddler show in Syracuse last month," acknowledged Leone. "It's great to give so many of these racers the opportunity to participate in the RUSH program and the ability to compete a second night now at McKean County Raceway with their switch to Saturday nights."

RUSH member racers will be able to participate at Freedom in 2014 and be eligible for all of the programs including the Sweeney Weekly Series Championship, the Pace Performance Summer Chase title, and the "Futures Cup" for those eligible racers. While membership is not mandatory to compete in any RUSH-sanctioned event, membership will now include a $100,000 excess participant accident policy which is over and above drivers' health insurance and speedways' participant accident policy.

In the inaugural 2013 season, the Sweeney RUSH Series paid out over $70,000 in cash to member racers through the various point funds. Max Blair won $9,000 for winning the Sweeney Weekly, Pace Sumer Chase, and Speedweek titles. Mike Pegher, Jr. earned $5,000 for winning his first Sweeney Tour crown, and Eric Wilson was the $1,000 "Futures Cup" champion.

"I've been talking with Mike (Lauterborn) about running Freedom for about a year now and when nobody stepped forward and bought the track that's when I decided to open the lease talks," explained Shuknecht. "It's a one-year lease and if all goes well I can extend it or perhaps even buy the track. I'm mainly looking at it as a business investment for my two sons (Tim and Brandon) to get involved with."

Freedom Speedway will also be running a Sportsman Modified class in 2014. It's also the goal in the future to bring that division in line and eventually under the new Sweeney RUSH Sportsman Modified Series program.

Freedom Speedway is located at 11099 Bixby Hill Road, Delevan, New York 14042. A website will soon be launched at www.freedomspeedway.com, but in the meantime information has been posted on the Speedway's old website at www.southarcadespeedway.com.

2013 RUSH marketing partners include Sweeney Chevrolet Buick GMC, Pace Performance, RainEater Wiper Blades, Hoosier Tire, Sunoco Race Fuels, Bazell Race Fuels, Precise Racing Products, ARbodies, The -Brake Man, K&N Filters, Lincoln Electric, TurboStart, K1 RaceGear, Beyea Headers, FK Rod Ends, Bobby Lake Motorsports, Wrisco Industries, High Gear Speed Shop, Utsinger's Towing, RockAuto.com, and Valley Fashions.

E-mail can be sent to the RUSH Racing Series at info@rushracingseries.com and snail mail to 4368 Route 422, Pulaski, PA 16143. Office phone is 724-964-9300 and fax is 724-964-0604. The RUSH Racing Series website is www.rushracingseries.com. Like our Facebook page at www.facebook.com/rushlatemodels and follow us on Twitter @RUSHLM.
STOCK CAR RACING RETURNING TO FREEDOM SPEEDWAY
(By Larry Ott / Buffalo News) FOR IMMEDIATE RELEASE
It appears that the sound of stock car racing engines will once again thunder in the small town of Delevan when Freedom Speedway opens for the 2014 season after being closed to stock car competition the last two seasons.

Local car sponsor Troy Shuknecht of Elba is in the process of completing a lease-to-own one-year agreement with current track owner Mike Lauterborn to promote stock car racing on Friday evenings next season.

"It's pretty much a done deal pending anything that would come up as the lawyers are going through the final lease review right now," Shuknecht said. "I've put a down payment down and everything looks good for me to make an announcement perhaps later this week."

Tentatively, Shuknecht has tabbed the Crate Late Models, 360 Late Models, Modified Sportsman, Street Stocks and Mini Stocks as his weekly classes at Freedom.

Lauterborn purchased the speedway formerly known as Freedom Raceway and Arcade International Speedway in late 2009, then renamed it South Arcade Speedway. He ran a complete stock car season in 2010 but shifted to a partial schedule in 2011. In 2012, after not having much financial success, Lauterborn ended stock car competition there and staged local dirt flat track motorcycle competition instead. Last season, he kept the oval track facility closed and only held motocross racing on the motocross course but he looks to reopen in 2014 with Shuknecht promoting the stock car program through the lease agreement.

"I've been talking with Mike about running Freedom for about a year now and when nobody stepped forward and bought the track that's when I decided to open the lease talks," said Shuknecht, who has renamed the track Freedom Speedway. "It's a one-year lease that if all goes well I can extend it or perhaps even buy the track. I'm mainly looking at it as a business investment I am making for my two sons to get involved with." His sons are Tim, 24, and Brandon, 20.

"I am looking at completing the deal with Troy in the next few days so that he can start to put his plans in place," Lauterborn said.